Winscribe Digital Dictation
A world-renowned voice and data management system that enables efficient dictation and speech-enabled documentation processes.
Powerful, Flexible & Cost-Effective
 A powerful and flexible centralized dictation workflow system that can be used with an existing transcription system, word processing software, or other document management solution.
 To support users generating significant volume of traditional dictation/transcription, as well as users adopting speech recognition with delegated editing.
 Replacement of an aging voice system with a cost-effective next-generation solution.
System Highlights
 Intelligent workflow removes manual processes to distribute dictation and transcription work most efficiently according to your organization's requirements
 Flexible acquisition options: on premise licensing or cloud-based subscription, scalable from group practices to large hospitals.
 Mobile speech productivity with the freedom to capture and deliver dictation immediately using iPhones, iPads, Windows smartphones, BlackBerry smartphones, and Android smartphones and tablets
 Integration with EHR systems and third-party applications via HL7, XML or Web Services.
 Real-time monitoring and reporting to analyze usage, productivity, and efficiency metrics.
Digital Dictation – Driving Productivity through Technology
The urgency to streamline clinical documentation has never been greater. Actively managing dictation and transcription is a must to speed report completion, capture timely information for medical action and analytics, and reduce unnecessary costs. Winscribe's high-efficiency workflow is summarized in the diagram below.

---
Easy to use or administer System
Transcription routing can be established by job priority, target time, personal queue, and/or shared queue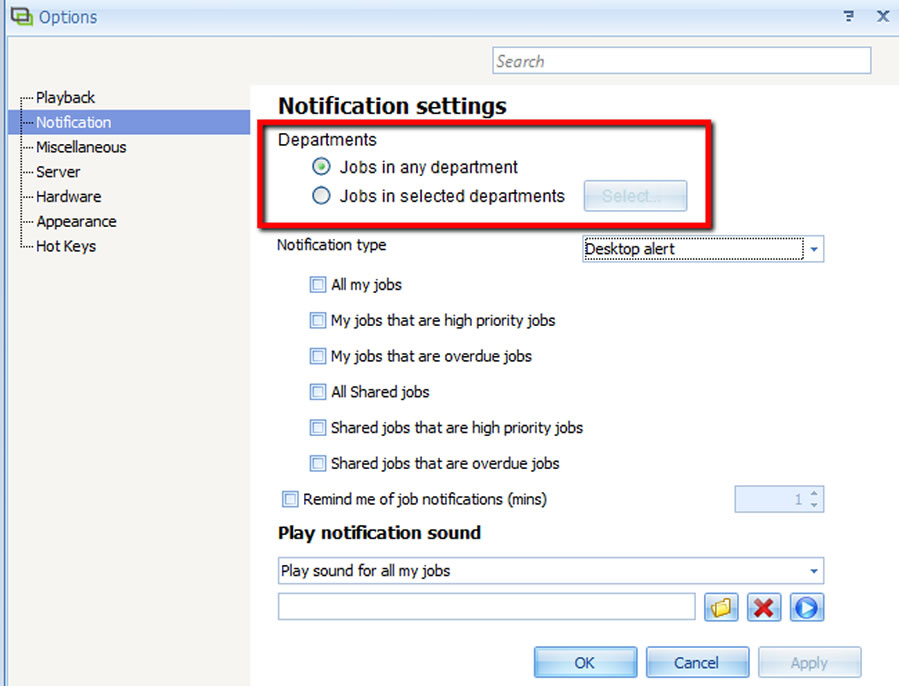 Centrally manage and control user roles, preferences and system access.

Articles & Information
Get all the information you need. Our info center offers you valuable information around Winscribe software solutions. Choose from a variety of product literature, case studies, customer testimonials and product demonstration videos.