Winscribe Mobile Speech Solutions
Document on the go with voice recording and speech recognition on the complete range of smartphones and tablets. Winscribe mobile solutions meet the rapidly growing use of mobile devices by physicians, nurses, and other caregivers.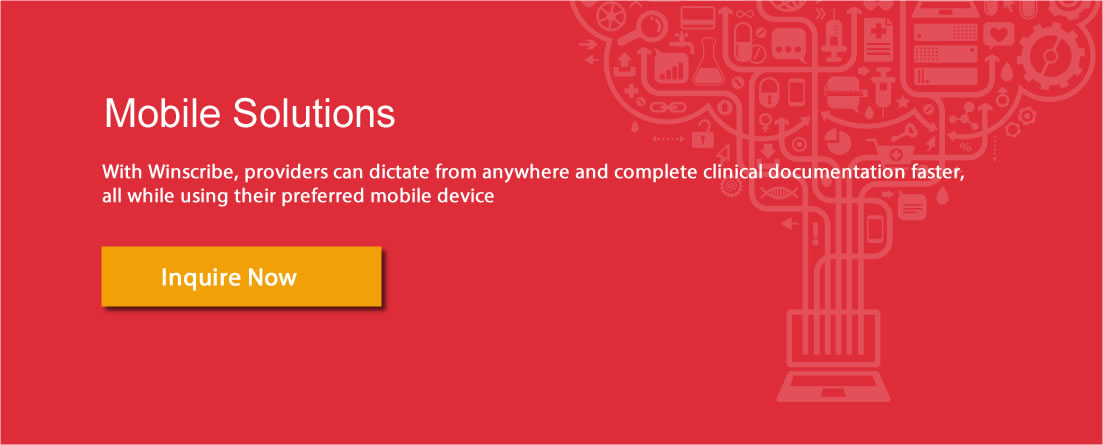 System Highlights
 Full support for BYOD environments: iPhone, Android, Blackberry, and Windows Phones, along with tablets
 Secure wireless transmission of voice files to Winscribe server. This configuration also permits real-time application updating.
 Device application displays patient schedules, allows document creation through voice recording, and presents document for electronic signature
 Integrates with Winscribe's software, EHR systems and other patient scheduling systems.
 Specialized Winscribe MD app
Powerful & Intuitive Mobile Solutions for Healthcare

Powerful & Intuitive Mobile Solutions for Healthcare
Enable physicians to quickly and easily document patient information from wherever they are, using their preferred devices.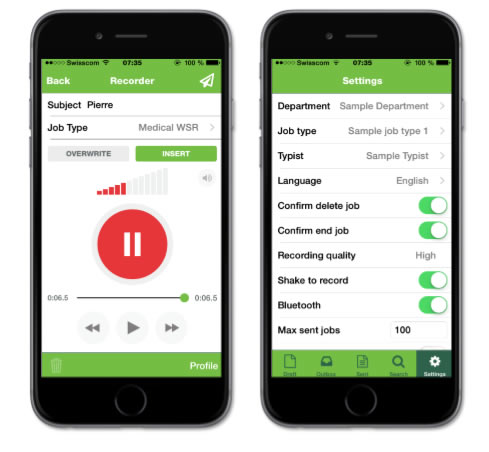 Articles & Information
Get all the information you need. Our info center offers you valuable information around Winscribe software solutions. Choose from a variety of product literature, case studies, customer testimonials and product demonstration videos.